Vibratory Feeding Equipment
location:Home>Applications>Vibratory Feeding Equipment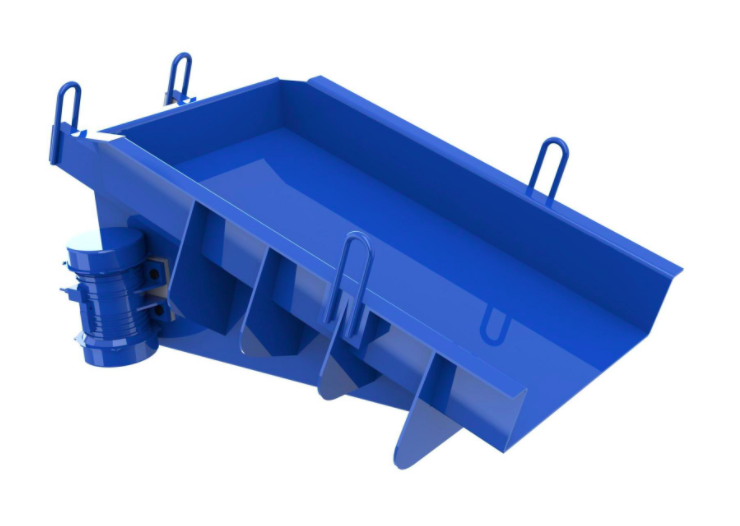 Vibrating feeder, also called vibratory feeder, is a device that allows lump and granular materials to be sent to the receiving device evenly, regularly and continuously from the silo. In sand and gravel production line, it can provide continuous and even feeding for crushing machinery, and coarse screening of materials. It is widely used in crushing and sieving combined equipment in metallurgy, coal mining, mineral processing, building materials, chemical industry, abrasives and other industries.
The vibratory feeding equipment is a centrifugal force driven by eccentric blocks in the vibrator, so that the moving part of the screen, vibrator and other parts can be forced continuous circular or approximate circular motion. The vibrating feeder is composed of feed tank, vibration exciter, spring support, transmission device and so on. Body vibration feeder vibration source is a vibrator, the vibrator is composed of two eccentric shaft (active and passive) and gear pair, by the motor through the belt drive shaft, driving shaft gear from the driven shaft to rotate, the main driven shaft at the same time, reverse rotation, the tank vibration, the the continuous material flow, achieve the purpose of conveying material.

Shanghai ShangZhen Vibrator motors Co., Ltd can offer you the motors specially for vibrating feeders, as the leader of vibrator motor industry in China, We assure you of the quality of our vibratory motor.