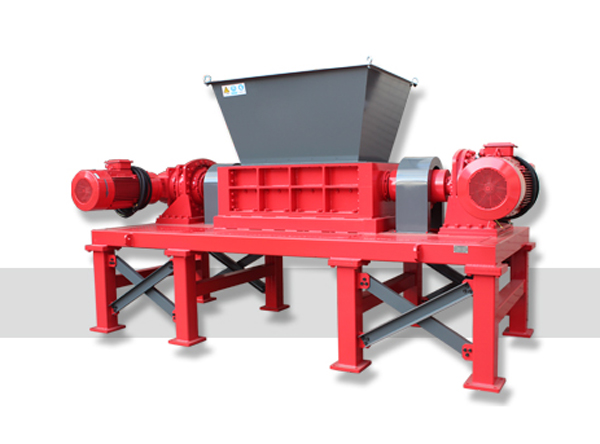 Vibratory crusher is a method of low and repeated loading. It takes full advantage of internal defects, and produces strong extrusion, impact and shearing effects on materials. The alternating external load can cause the materials to be fully elastically and plastically deformed and broken.

Because the vibratory crusher can get a higher crushing efficiency than the traditional crushing form with less energy, it has become the most concerned crushing way in the field of crushing. Structural parameters, working parameters, dynamic parameters and material characteristics are the main factors that affect the working performance of the vibratory crusher.

Breakage is an essential link in industrial production. In industrial production, energy saving and consumption reduction is an eternal topic, and the crushing process is very important for energy saving and reducing consumption. In order to realize the new process of "more crushing and less grinding", in the premise of not changing the original production process, adjustment of the crushing process, but to ensure that the product can still reach the crushing process requirements and product size of material requirements, in order to make the broken rate, reducing energy consumption per unit of output, row size distribution of other material grain crushing equipment the distribution of grain size is the same as the level of nesting size is more concentrated.
The vibratory crusher is mainly used in mineral processing engineering to break the ore, so that the useful components in the ore are dissociated. In mineral processing operations, crushing and grinding operations are the separation of useful components and impurities from all kinds of useful minerals, namely "dissociation". The material after dissociation can be used for processing method and impurity out pure concentrate can also be used for the recycling of solid waste, selection of vibration jaw crusher of reinforced concrete block construction waste recycling, the recycled metal recycling, crushed concrete can be used for the production of building brick; application of vibration cone crusher the electrical insulator, discarded waste light bulbs, computer, refrigerator, television, electronic waste waste pipe, electronic circuit boards are broken, can recycling non-ferrous metal, metal and non-metallic materials used in production from.
Shanghai SHANGZHEN Vibrator Motors Co., Ltd can offer you the vibratory motors of vibratory crusher.