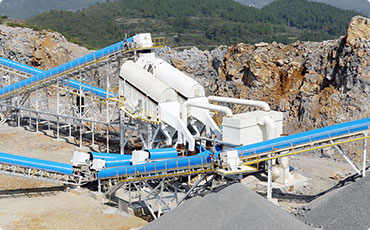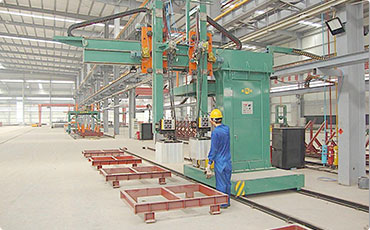 The high efficiency vibrating screen made by German technology is introduced. The amplitude and strength can be adjusted, the flow of material sieves is long, multi-layer sieving, the screening of the specifications of each gear is clear, and the screening efficiency is high. Suitable quarry is suitable for sieving sand and stone, and it can also be used for classification of coal, mineral processing, building materials, electric power and chemical industry.
[feed size]: <=1000mm
[production capacity]: 96-1300t/h
[application]: metallurgical, coal mine, mineral processing, building materials, chemical, abrasive and other industries such as crushing and screening combined equipment.
Applicable materials: ore, rock, construction waste, steel slag, tailings
The features and working principles of the screening equipment:
Introduction of screening equipment products:

The screening equipment adopts the structure characteristics of double eccentric shaft vibrator to ensure that the equipment can withstand the impact of the falling of large pieces of material, and the capacity of the material is large. In the production process, the lump and granular materials can be sent to the receiving device evenly, regularly and continuously from the storage bin, so as to prevent the receiving device from falling due to uneven feed and prolong the service life of the equipment. The feeder can be divided into the steel structure and the grid structure, the steel structure of the feeder used for sand stone production line, will all the materials uniformly into crushing equipment; the grate structure of the feeder can be screening of rough materials, make the system in the preparation of more economic and reasonable, be indispensable equipment in crushing and screening. Therefore, the machine is widely used in the crushing and screening equipment of metallurgy, coal mine, mineral processing, building materials, chemical industry, abrasive and other industries.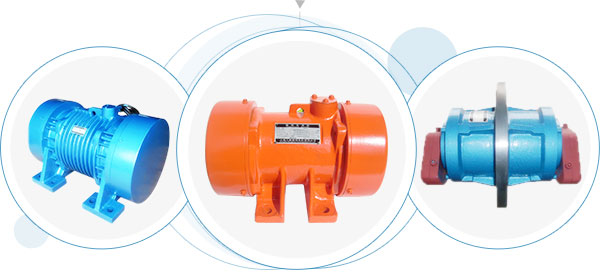 Product features and technical advantages of screening equipment:
1, linear motion track, vibration smooth;
2, special gate design, can prevent material clogging;
3, clearance adjustable gate bar.
The series vibrating feeder is reliable, low noise, low energy consumption, no punching phenomenon, long life, convenient maintenance, light weight, small volume, convenient installation and adjustment of equipment, and comprehensive performance. The dust pollution can be prevented when the closed structure fuselage is used.

The series of vibrating feeder is made up of feed tank, vibrator, spring support, transmission device and so on. Body vibration feeder vibration source is a vibrator, the vibrator is composed of two eccentric shaft (active and passive) and gear pair, by the motor through the belt drive shaft, driving shaft gear from the driven shaft to rotate, the main driven shaft at the same time, reverse rotation, body vibration, make the material continuous continuous flow, achieve the purpose of conveying material.